Choose the Best Sedona View - Coffee Pot Rock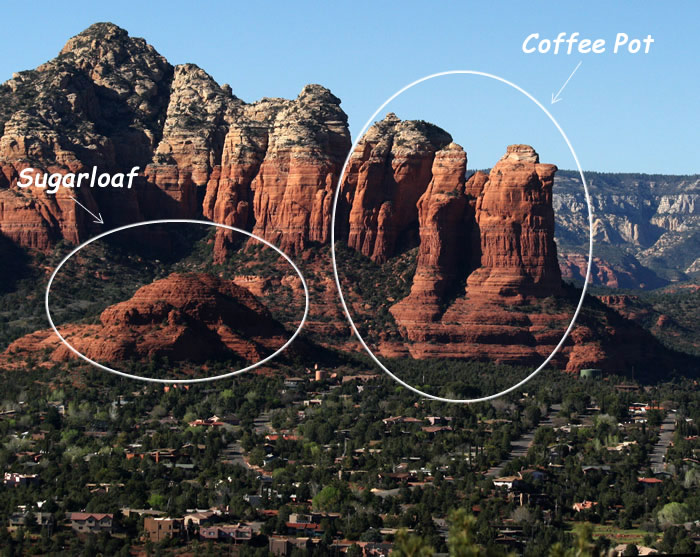 Coffee Pot Rock is a common West Sedona landmark. Sedona homes built in the shadow of Coffee Pot are located between Mountain Shadows Drive and Rodeo Road in Coffee Pot, Casa Contenta and other West Sedona Subdivisions.
Properties That May Have This View
For more information on any of these properties give us a call at 928.821.3508 or Send Us an Email.