Facing Foreclosure
For a lot of property owners nationwide, these are very difficult times to meet loan/mortgage obligations. For a variety of reasons, owners are forced to make difficult decisions in every facet of their lives. Real estate decisions are no different.
If you are an owner facing Foreclosure in Sedona, one thing to remember, YOU ARE NOT ALONE! Unfortunately, there aren't a lot of easy-fix alternatives or true assistance to combat your misfortunes. However, now is not the time to give up. There are a few options that may be explored to help mitigate your real estate fallout. Read Below for ideas to possibly avoid Foreclosure.
IMPORTANT FACT –
NOT ALL PROPERTY OWNER SITUATIONS ARE ALIKE. WE STRONGLY ADVISE YOU TO CONTACT A REAL ESTATE ATTORNEY AND TAX ACCOUNTANT TO DETERMINE THE BEST PLAN FOR YOUR SITUATION. THE FOLLOWING IS GENERAL INFORMATION TO EDUCATE YOU ON SOME - NOT ALL - OF YOUR OPTIONS.
Things to Be Aware Of:
Remove Emotions -
Losing a home can be a difficult time for many. Unfortunately, the thought of having to leave a place with so many great memories can be overwhelming. The concept to remember is - you will make much better decisions when thinking logically about your options, rather than letting your emotions dictate your next step. Try to think of your property as an investment and handle it accordingly. Remember to cherish the old memories, but more importantly, focus on creating new memories in your new place of residence.
"Local Experts" -
Unfortunately there is a lot of misinformation when it comes to real estate. We strongly urge you to talk to a real estate attorney and a tax accountant. While many of us have family, friends, or friends of a friend that have gone through the foreclosure process, it is important to remember that every situation is different. Many times the people telling you the story leave out a detail that makes their great idea unrealistic for you. If you don't have all of the details, how can you make an educated decision? Please take the time to contact professionals in the real estate field.
Timelines -
Don't panic, but remember the clock is ticking for you to meet your obligations. The longer that you put off your initial discussions with your team of real estate attorney, tax accountant and Us as your Realtors®, the shorter time you may have to implement the plan discussed. Remember Time is of the Essence.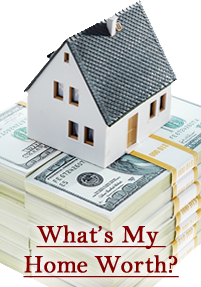 Market Value of Property -
Your options vary greatly depending on the market value of the property. Contact Us to determine What Your Home is Worth comparable to sales in your area. This simple test will allow us to derive a realistic sales price in today's market is for your Sedona Property. We pledge to be honest and upfront with this assessment. Sometimes the truth hurts, but unrealistic hopes and dreams won't get you out of this predicament. Honesty is the only way to help in this situation!
Honesty is Key -
Above all, remember that you need honest and straightforward advice. Telling you what you want to hear, will not help you achieve a resolution to your pending foreclosure problem. We pledge, if contacted, to offer you our best estimate for your Sedona Property facing foreclosure. Without all of the truthful information in your hands, you will not be able to make the most informed decision possible.
Unfortunately, the unprecedented number of families facing foreclosure nationwide has created an industry for people to prey on the hope of those in need. There are numerous companies that offer to help and the hope to "fix" your mortgage problems.
Terms to Understand:
These terms sometimes end up being used incorrectly. We will generalize them for you so we are all talking the same language:
Distressed Property

– This is typically a marketing term used by realtors to express to buyers that there are motivated sellers with the potential for a great deal. What the term really means is the property owner is behind (delinquent) in making at least one payment. The severity of the mortgage delinquency can vary greatly.

Short Sale

– This usually occurs when the current market value of the property is lower than the outstanding debt (also known as "Underwater"). A Short Sale occurs when the lender accepts the lower market value as payment for the full loan balance. Typically this will occur only after the owner falls behind making payments. Tax consequences may still occur.

Deed in Lieu (of Foreclosure)

- This occurs when the owner no longer can afford to make the payments on the property. Instead of going through the long legal process of the foreclosure, the seller agrees to sign over their rights to the deed of the property in lieu of facing foreclosure. This saves time on behalf of both parties. Tax and legal consequences may still occur.

Foreclosure

– The legal process when the lender on the property regains ownership after the previous owner fails to keep their payment commitments. After foreclosure has occurred, the previous owner has no rights to the property.

REO (Real Estate Owned)

– A piece of real estate that is owned by a bank. Due to the nature of the banks' businesses, preferring to lend money on real estate, the banks generally want to sell these properties as quickly as possible in order to return the asset to cash.
How we can Help
Short Sale Experience - We have helped plenty of former Sedona Property Owners through this process. We understand what it takes to organize an offer package for lenders to review. Upon that review, we are capable and competent negotiating with all parties to facilitate as smooth of a process as possible for you. We aren't going to sugarcoat it. It can be a grueling process, but in the end, you may be able to avoid a foreclosure on your credit report by "short-selling" your property.
Disassociate Yourself from Home vs. House - Having the benefit from going through this process many times with other Sedona Real Estate Owners, we understand the difficulty in disassociating yourself from your home. We know the process is emotionally draining, but in the end we have witnessed the amount of relief former property owners experience after we have helped them. We preach patience, with patience we can do our best to help you avoid becoming another Sedona Foreclosure.