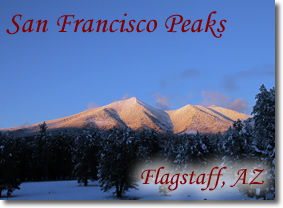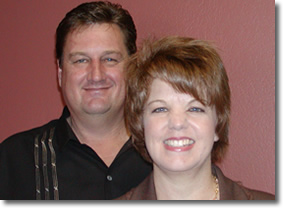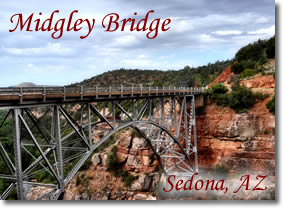 Get to Know Rob & Pam
Rob and Pam Schabatka have lived in the Sedona area since 1979. They have worked as a team in raising a family and in multiple facets of the real estate industry since the beginning. From custom home construction, to subdivision development, to current co-owners of RE/MAX Sedona, Rob and Pam have been the perfect team since they were married in 1980.
Rob is a native of Arizona, growing up mostly in Flagstaff. He attended high school at Coconino High, where he met his wife to be. Pam's road to Flagstaff was a little more traveled. After being born in Edmonton, Alberta, Canada, her family moved to Columbia, Missouri. Her next stop was Phoenix, before finally ending up in Flagstaff. At age 16 Pam received her U.S. Citizenship.
After Rob and Pam were married, they moved to Sedona and worked in different areas of the real estate industry. Rob started off in custom residential home construction. In addition to building, in 1985 Rob became a licensed Realtor. While raising their three children, Pam assisted multiple Realtors in the area. Their teamwork continued as Rob and Pam started a family operated custom home construction company.
After the rigors of being a General Contractor took its toll, Rob decided in 2001 to focus solely on real estate sales. Pam decided it was once again time to team up, and applied for her license in 2003. In 2005, Rob and Pam became co-owners of RE/MAX Sedona and Sedona Real Estate Agents. Today they own and operate the franchise with 30 other Realtors.
Rob and Pam's strengths compliment each other to form a competent and trustworthy team that flourishes today.
Rob knows the inventory and the history of the Sedona Real Estate market very well. Being a General Contractor by trade, he has a keen eye for opportunities properties present that other Realtors in the area cannot duplicate. His strengths also include an approach experience in negotiating the best possible outcome for each transaction. He is always eager to share his knowledge of the market and to educate each client so they are prepared to make the best possible choice based on their needs and wants.
Rob has earned several awards in his real estate career including RE/MAX's Lifetime Achievement, Hall of Fame, and several Chairman Awards. He is also a member of the Sedona Luxury group which adds an additional layer of professionalism and expertise in the Sedona luxury market.
Outside of real estate, he enjoys sports, traveling, great food, family and spending time with his biggest fan, his five year old grandson.
Pam is committed to a high level of personal service with attention to details. She brings a strong work ethic, personal integrity and genuinely cares and listens to her clients.
Pam has three grown children and one grandson who she adores. Outside of real estate, she enjoys being a mother, grandmother, being actively involved in her church, scrapbooking and spending time with her family.
Together, Rob and Pam Schabatka each bring their strengths to give you the best possible real estate experience.
Other Team Members
Kaitlynn Taylor
Ricky Schabatka